The Leon D'oro gastronomic proposals for the pure bliss of all your senses.
Our chefs offer a kitchen asian crossover deliciously unique characteristics, which combines the audacious flavors of Asia with international delicate essences.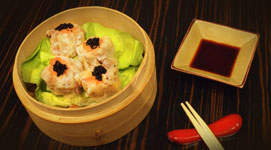 Our menu offers top quality products.

Come and visit us, we will be glad to welcome you.

The Restaurant opens from Monday to Sunday
from 12am to 2.30pm from 7pm to 11pm.
Closed saturday lunch.
Information and reservations can be requested only by phone: +39.02.6705355.
For your privacy the Restaurant Leon d'Oro has 3 closed rooms with table and six seats for a total privacy.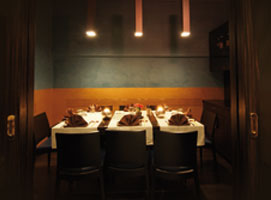 The restaurant is located in central Milan, via Adda, 3 (crossroad Via Fara) Central St. area.
Easily accessible by public transportation:
MM2/MM3 station: Stazione Centrale o Gioia
Bus/Tram 33 e 9 stop: Filzi Adda.


View Larger Map